We are fluent in English and Mandarin, and have an intricate and nuanced understanding of the Australian legal framework. We provide our clients with personalised and expert legal advice every step of the way.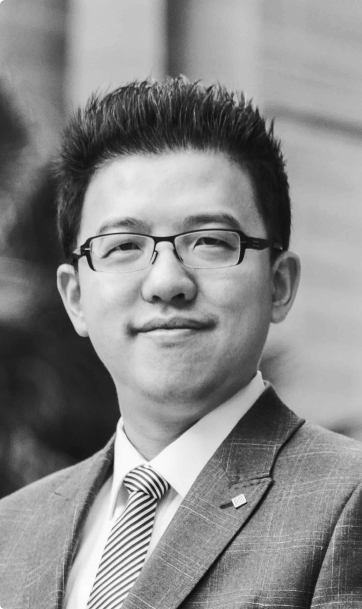 Michael Hung,
Principal Lawyer
Michael Hung is the founder and principal lawyer of ClearSky Legal. He is a Law Society of NSW Accredited Specialist in Business Law, and has sat on the Law Society's Specialist Accreditation Advisory Committee for Business Law since 2020.
Michael advises individuals and business clients in all aspects of commercial law and property law. He also represents clients in difficult and contentious legal disputes.
In recognition of his outstanding work and client service, Michael was short-listed by the Australian Law Awards as a national finalist in the "sole practitioner of the year" category between 2017-2021, and in the "regional / suburban lawyer of the year" category between 2018, 2019 and 2021.
Michael is appointed as a Teaching Fellow at UNSW Law & Justice since 2014, regularly lecturing in Principles of Private Law, Contracts, Land Law and Business Associations. He is also a consultant to a top tier international law firm in Sydney.
Deborah Chee,
Senior Consultant
Deborah Chee is a senior consultant of ClearSky Legal, and the principal of DSC Law Firm. She has been providing legal services to clients since 1998 in family law, wills and estate, and property law.
Deborah is a Public Notary and a Family Dispute Resolution Practitioner. She regularly acts as a mediator on family law matters for Legal Aid NSW
An active contributor to her local community and being fluent in six different Asian languages, Deborah has held various executive positions with regional law societies, speaker engagements, as well as honorary positions with community organisations.